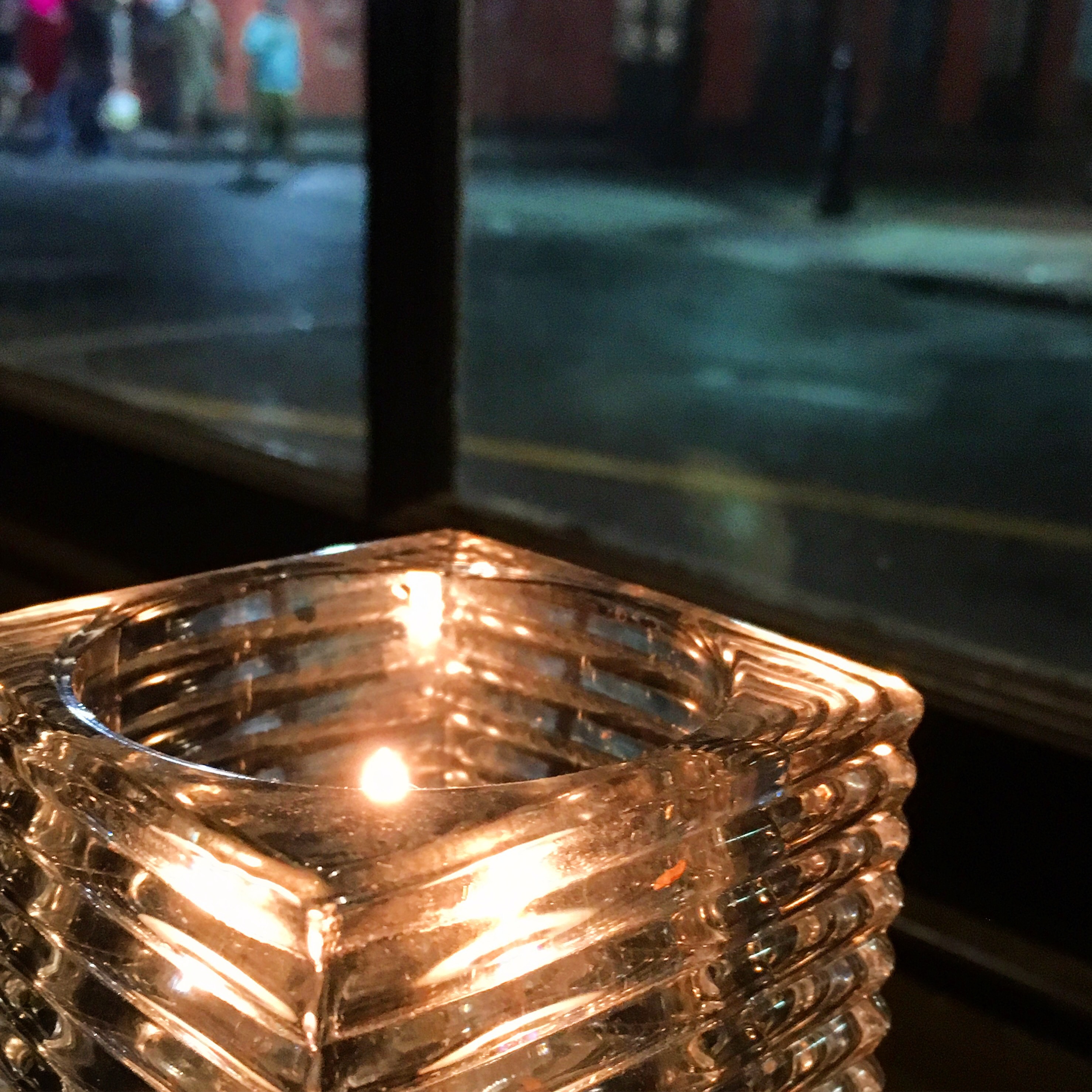 This past week.
On Monday, Leonard Cohen died.
Tuesday was Election Day. When we finally went to bed, I couldn't sleep.
Wednesday I saw my spiritual director and spent time with my sister.
Thursday was my birthday. My husband and I drove to New Orleans. I took a picture of the Mississippi River and tagged it #runningawaytogether. We did what we always do, drank cafe au lait and ate beignets at Cafe du Monde. It was not very crowded. For the first time, on Bourbon Street I caught beads tossed from a balcony.
Friday I bought safety pins at CVS. Two packages. One all silver and one black and white. We walked over 15,000 steps around the French Quarter.
Saturday I wore a safety pin. I saw two bartenders wearing safety pins at an uptown cafe. I read posts on Facebook about why and why not to wear safety pins. When we got off the street car, a woman touched my arm, smiled, and said "I love your safety pin." I took pictures of candles. We watched as Kate McKinnon opened Saturday Night Live singing Leonard Cohen's "Hallelujah."
Today is Sunday and we are heading home. Sunday, the day full of grace. My prayer is that I remember that I can speak up, be kind, be compassionate, be myself, be present to others known and unknown with or without wearing a safety pin. My prayer is that we all leave room in our hearts for community, for catching beads tossed from a balcony for the first time. My prayers is that candles will always remind us to look for the light. And that love wins. And that grace abounds even and especially when we may not be so sure anymore. Apparent Grace.