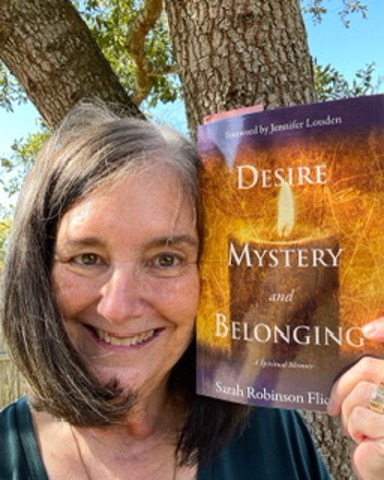 Hi friends, I want to share an update on my new book, Desire, Mystery, and Belonging. It's available on Amazon.com in both paperback and Kindle formats: Desire, Mystery, and Belonging: Flick, Sarah, Louden, Jennifer: 9781953445216: Amazon.com: Books . This book of mine is seven weeks old this week, so it is still very young. I am also just seven weeks into being a "published author of a book" and so I am still very new to all this! So far, it's brought me a lot of joy!
I have enjoyed three in-person gatherings for book talks and book signings and was happily surprised to see longtime friends there! I have participated in two Zoom gatherings with groups interested in the book. I have been a podcast guest once: Create Out Loud With Jennifer Louden: 45 | Creativity's Biggest Gift: Helping us Unlock Our Deepest Desires with Sarah Flick on Apple Podcasts and a guest blog post writer once: Easter Preaching: Desire, Mystery, and Belonging (A Guest Post) — Backstory Preaching . Thanks to Jen Louden and Lisa Cressman for these invitations!
I anticipate at least 2-3 more in-person gatherings in the next few months, another Zoom gathering next week, and another podcast to visit soon. I am happy to visit and participate in more gatherings either on Zoom, in person, or via podcast or blog! You can contact me by visiting www.sarahrobinsonflick.com.
My publisher, Inspirebytes Omni Media, has released a wonderful reflection workbook/journal for the book. It includes reflection questions for each section of the book with ample room for journaling, drawing, or collaging. I recommend working through the workbook/journal as you read the book or after you read the book. My hope is that the book itself comes alive for each reader as they reflect on their own experiences. The workbook is a great way to deepen your experience of the book, and it is available as a digital download that you can either keep online for yourself or print and bind at a copy store so that you can have a paper copy. You can order the workbook here: Desire, Mystery, and Belonging: A Reflection Workbook – Inspirebytes Omni Media It's also a great tool for working through the book in a small group like a book club. My publisher also has beautiful big coffee mugs available here: Desire-Mystery-Belonging Mug – Inspirebytes Omni Media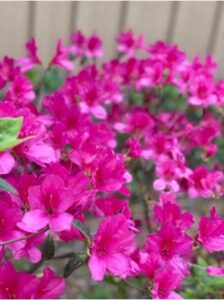 I'm sharing lots of news today. And, what's really in my heart is how we are all doing. This week is holy for those who celebrate Easter and Passover, and it comes in the middle of Ramadan. It is a Holy Week in many contexts. Many of us are holding our breath as we tiptoe through our current Covid-19 status and emergence. I want to spend these holy days in hope. Hope for new life, for my book, for my beloveds, for all of us, for our planet. If holiness means anything, I believe it means reverence and love. I am holding our world in my heart and sending love and hope to everyone. It's what I have to give. May we know love and hope this day, this season, and all the times of our lives.